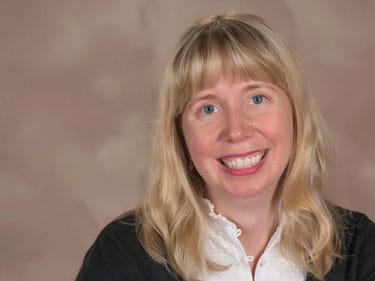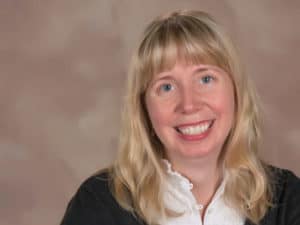 About Svetlana
Welcome to Russian Language class! My name is Svetlana Evgenievna Kazanecki and that will be my seventh year teaching at Nasha Shkola. I was born in Russia, spent part of my childhood in Kiev, Ukraine, lived a couple of years in Germany, was an exchange student in France, travelled to more than 24 countries in 4 continents and now I've been living in the US for more than 12 years. So, I have experienced firsthand both the joys and challenges of multiculturalism. I love languages and have fun working with children. It is great to be able to share my passion for the Russian language and culture with others.
What I love about Nasha Shkola…
The traditional proverb "It takes a village to raise a child" is absolutely true when you think about Nasha Shkola. It takes an entire community of dedicated teachers and caring administrators, great families and responsible volunteers in order for our children to experience and grow. I love the "smallness" of Nasha. You get to know kids. You get to know families. It's very personable. I love a warm environment here. It's almost like a small village. Every teacher knows every student in the school. Nasha Shkola is a very special place to be – full of life and learning.
The part of teaching that is the most rewarding for me…
I spend a lot of time inventing creative ways to make the lessons interesting. It does take time but the way my students respond is priceless, what I get back is incredible. That's why I love teaching so much.
For me, fun is…
…looking for a new fascinating book to read, watching old Italian comedies, having tea and a cake with my family and friends, traveling and exploring new cultures, taking my son to art museums and playing "Which Masterpiece Would be Perfect for Our Dining Room" game.
Experience
I have thoroughly enjoyed the variety of experiences I've had during my career. It includes over 20 years of teaching Russian and English languages to students of all ages and abilities in Russian, Germany and the United States.
Education, License and Professional Training
Vyatka State University, Kirov, Russia & Goethe-Institute, Germany | Teaching  English Language & German Language, Bachelor's Degree & Master's Degree
Moscow State Law Academy, Moscow, Russia | Criminal Law
Minnesota Teaching License:  Russian Language K-12
Minnesota Teaching License:  English as a Second Language K-12
Minnesota Teaching License:  Short Call Substitute Pre K – Adult
Other training:

Responsive Classroom
Human Relations for Educators
Russian Language and Culture for Kindergarten
Dear Kindergarten Parents,
Welcome to the 2018-2019 school year at Nasha Shkola! I am delighted to have your child in my classroom this year. As teacher, I will try my best to create an educational partnership with you and your student that will foster passion for learning Russian language.
Here is what our children will be learning during this year:
SEPTEMBER – Days of the week, months of the year. Seasons: Summer (weather, activities, vegetables and fruit; seasonal clothing); School routines. Introducing alphabet letters. Numbers 1-20. Vowels.
OCTOBER – Farm Animals and birds, baby animals, taking care of farm animals. Animal sounds (recognizing and reading). Russian wild animals. Seasons: Fall (weather, people, seasonal clothing, nature, animals and birds in the fall). Review of numbers 1-25 . Adjectives of size. Review of colors. Shapes. Consonants.
NOVEMBER – Seasons: Fall. Wild animals getting ready for winter. Plants in the forest (trees, etc) Fish. Wild animals in other countries. House and furniture(who lives where). Review numbers, shapes, colors. Cultural/historical traditions related to Russian architecture (wooden houses). Review consonants and vowels
DECEMBER – Seasons: Winter: weather, people, seasonal clothing, nature, animals, birds in winter. Russian traditional clothing. Cultural traditions related to celebration of New Year in Russia. Father Frost and Snow Maiden. Continuous review of vowels and consonants. Beginning reading and writing.
JANUARY – Russian fairy tales: characters and magic objects. Music. Musical instruments. Russian Musical instruments. Theater. Museums. Famous Russian Museums. Beginning reading and writing.
FEBRUARY – My day. At school and at home. My schedule. Helping around house. My friends. Health. Body parts. Winter sports. Reading and writing.
MARCH – Cultural traditions related to celebration of Women's Day in Russia. Cultural traditions related to celebration of Pancake Week/Maslenitsa in Russia (Farewell to winter) Food. Russian food. Early Spring.
APRIL – Seasons: Spring: weather, people, seasonal clothing, nature, animals, birds in spring. Cultural and historical information related to celebration of Space Day. Yuri Gagarin.
MAY – Seasons: Spring. Victory Day. Slavic written language and culture Day, May 24th. Alexander Pushkin, Poems and fairytales.
Every lesson starts with a short circle time with movement and songs. This daily rhythmic activity unifies the class, and helps the students to develop speech, concentration, and memorization. We use lots of visual materials and crafts to reach the heart and mind of each child. Every week we learn a poem in Russian. And every day we have "reading" time.
I am looking forward to working together with you and your child this year!
Sincerely,
Mrs. Svetlana Evgenievna Kazanecki