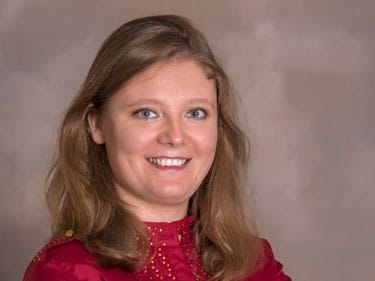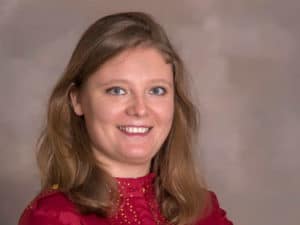 About Daniela
My name is Daniela Ventsislavovna Zochinova, and I am a Russian teacher at Nasha Shkola. This will be my fourth year of teaching, and I am very excited for the year to start. I was born in Samara, Russia, but I grew up and completed my studies in Sofia, Bulgaria. I moved to the United States in July of 2014. I feel very fortunate to do what I love the most— teaching kids and trying to inspire them to learn more about Russian language and culture.
What I love about Nasha Shkola…
…is that the school feels like a family. Our classes are small, and we get a chance to connect with each and every student on personal level. The students feel safe, welcomed and cared for. Nasha Shkola is a unique place as it provides the students with opportunity to preserve their heritage, learn about culture and traditions of other nations, and experience it the first hand.
The part of teaching that is the most rewarding for me…
Seeing how kids are eager to learn something new every day, their curiosity and willingness to share their thoughts with each other. I love seeing them trying their best and becoming independent thinkers!
For me, fun is…
As a brand-new mom, I love spending time with my almost 1-year old son who takes all my energy and time at home. When I have a free moment, I enjoy walking in a park, reading a good book, or playing board games and cards with family and friends.
Experience
My professional career spans just over five years of teaching Russian in different environments. I have had the pleasure of teaching students of all ages in schools in Bulgaria and Minnesota, as well as being a Russian camp teacher for one summer in Bemidji.
Education, License and Professional Training
University of Sofia, Sofia Bulgaria -|Russian Philology – Language, Culture & Translation
University of Sofia, Sofia Bulgaria – Russian Philology
Human Relations for Educators
Minnesota Teaching License: Russian Language