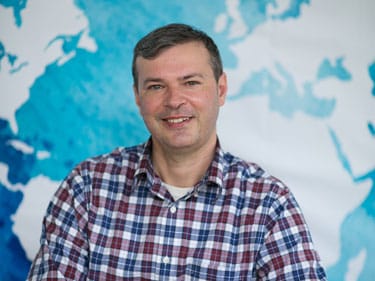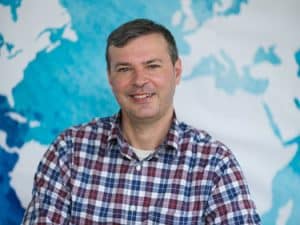 About Christian
Educational Background
B.A. Political Science from the University of Minnesota-Duluth with a minor in history.
5-12 Social Studies Teaching License acquired through Hamline University's Master of Arts in Teaching Program.
Teaching Experience
I substitute taught for two years before joining Nasha Shkola in the Fall of 2014.  Since then I have taught social studies to grades 5-8.  I enjoy our school because of its small size.  The size of our middle school allows teachers to focus instruction on the individual needs of students. Each year I feel like I have learned something new about teaching.  I am excited for the future of our school.
Social Studies
In grades 5-8 students learn a mix of World Geography, Minnesota History, U.S., and World History. World History instruction begins in 5th grade and continues through 6th and 8th grade.  Students cover pre-history to the present day over the course of their middle school careers.  7th graders focus on U.S. history and the basics of American Government.  One quarter of the sixth grade year is focused on Minnesota History.  Students also work on a large research project for history day in February of each school year.  If you have any questions about what we are doing in my class feel free to email me.